Training
Manresa Link Basic Prayer Guide Training (see below for 2020-2021 dates)

**POSTPONED UNTIL FURTHER NOTICE**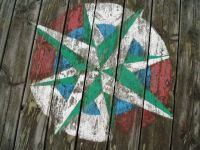 Would you like to explore or deepen your calling to a ministry of prayer guiding - accompanying others through retreats in daily life or weeks of guided prayer? If so, this course is for you. It takes place over eight Saturday mornings, followed by two weekends.
The course looks at various aspects prayer accompaniment within the context of Ignatian spirituality, including:
The Ignatian journey
The place of desire
Listening skills
What are we listening for?
Images of God
Consolation and desolation
Discernment
Using art
Supervision
Safeguarding
Following input on these areas, participants work in groups of three (triads) with a member of the course team to practise listening and discernment together. You'll also have opportunities to watch role plays and to ask questions in the full group sessions.
| | | |
| --- | --- | --- |
| In this short video, a Manresa LInk member shares his experience of the course and of Ignatian spirituality: | | |
Each participant gives a retreat during one of the weekends and is given one during the other. Those giving the retreats will receive individual and group supervision. Generally, participants will be resident on the weekend they are being given a retreat, but it may be possible for some participants to be resident on both weekends if necessary.
You will need to have made an Ignatian retreat either in daily life or residentially prior to joining the course.
Dates of next course: 26 Sept 2020 - 31 Jan 2021

**POSTPONED UNTIL FURTHER NOTICE**



Venue: St Mary's Convent, 98 Hunters Road, Handsworth, Birmingham B19 1EB
Eight Saturday mornings in 2020 (10am - 12.30pm): September 26th, October 3rd, 10th, 17th, 24th, November 7th, 14th, 21st.
Also two weekends in 2021:
Saturday January 16th (10am-8.30pm). Sunday January 17th (11am-5pm)
Saturday January 30th and Sunday January 31st (same timings)
It is important to attend all sessions. Refreshments are provided, including all meals on the 2 weekends.
Cost: £200 (whole course including the 2 weekends). Can be paid in weekly instalments and bursaries may be available for those who cannot afford this - we do not wish to exclude anyone for financial reasons.
You can see further videos about the course on our YouTube channel.
To enquire about the next course, please contact us.